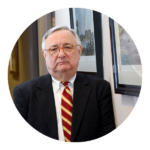 By William Bevan III
In September, we advised our clients that the Supreme Court had refused to enter the dispute between the NLRB and the employer community over the micro-bargaining unit controversy created by the Board in its decision in Specialty Healthcare & Rehabilitation Center of Mobile, 357 NLRB 934 (2011) enfd. sub nom. Kindred Nursing Center East, LLC v. NLRB, 727 F.3d 552 (6thCir. 2013). Happily, we can report that Specialty Healthcare is no longer the law. In PCC Structurals, Inc., 365 NLRB No. 160 (December 15, 2017), a majority consisting of outgoing Chairman Philip Miscimarra, and newly confirmed Trump appointees Marvin Kaplan and William Emanuel, overruled Specialty Healthcare, and reinstated the Board's traditional community-of-interest standard, as recently articulated by the Board in United Operations, Inc. 338 NLRB 123 (2012), as the correct standard to apply when determining whether a proposed unit is appropriate when the employer contends that the proposed unit must include additional employees. Id. sl. op. at 1. The Board's majority found the "new" standard imposed by Specialty Healthcare to be "fundamentally flawed." PCC Structurals, Inc., supra, sl. op. at 7 The Board further held, in applying traditional community-of-interest factors,[1] that it would determine whether the petitioned-for employees share a community of interest sufficiently distinct from employees excluded from the proposed unit to warrant a separate appropriate unit. Thus, no longer will a union seeking to represent certain employees be able to exclude other employees from the proposed bargaining unit unless those employees have an "overwhelming community of interest" with those the union seeks to represent.[2] In short, micro-units will no longer be the norm and unions will have to show, applying traditional community-of-interest factors, that a small group of employees constitute a traditionally appropriate craft or departmental unit or other sufficiently distinct and homogenous group of employees.
WB III
[1] Those factors are whether the petitioned for employees: (1) are organized into a separate department or organizational group; (2) have distinct training and skills; (3) have distinct job functions and perform work characterized as distinct; (4) perform work that overlaps with the work of other job classifications; (5) are functionally integrated with the employer's other employees; (6) have frequent contact with other employees; (7) have distinct terms and conditions of employment; and (8) are they separately supervised. See United Operations, supra, at 338 NLRB at 123.
[2] The Board remanded the case to the Regional Director to make a new unit determination based on traditional community of interest standards.